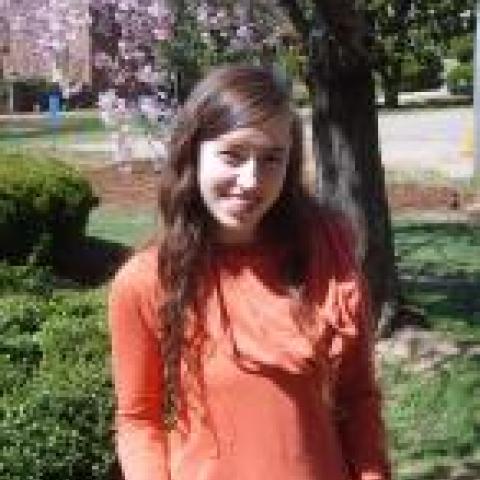 Kirra Hyde
Graduate Student
B.A. Philosophy, Southern Virginia University
M.A. Philosophy, Brandeis University
Metaphysics, Epistemology, Philosophy of Mind, Early Modern Philosophy
Teaching Assistant: 
PHIL 1000 Introduction to Philosophy 
PHIL 1740 Issues of Life and Death 
PHIL 2060 Phil Problems in Law
PHIL 2420 Introduction to Symbolic Logic
PHIL 2500 Minds and Machines
PHIL 2640 Rational Choice and Happiness
PHIL 2652 Animal Minds and Animal Ethics
PHIL 2660 Philosophy of Religion
Instructor of Record:
PHIL 1510 Intro to Philosophy Seminars: Thinking about Weird Things
About:
My name is Kirra Hyde. Originally from Idaho, I attended Southern Virginia University for my undergraduate education, where I majored in philosophy and music.  And I completed a Master's Degree in philosophy at Brandeis University.  I am thrilled to be back in Virginia, doing more philosophy! 
I like metaphysics.  I am interested in the nature of this world and the objects in it.  In addition to such central problems in metaphysics, I am intrigued by problems at the intersection of metaphysics, epistemology, and philosophy of mind, such as truth, objectivity, and perception.  I care about what we can know about the nature of this world.  And I care about how perception, beliefs, and language connect to the external world and to each other.  My most recent work has been in perception, particularly how objective it is and what makes it so.  I plan to continue to work in questions at the intersection of metaphysics, epistemology, and mind.  They are great questions!
Other than philosophy, my greatest hobby is music.  I play percussion, I pretend to play the piano, and I will sing in a choir when anyone will let me.  I also enjoy cooking novel dishes, spending time outdoors, and playing all sorts of games.